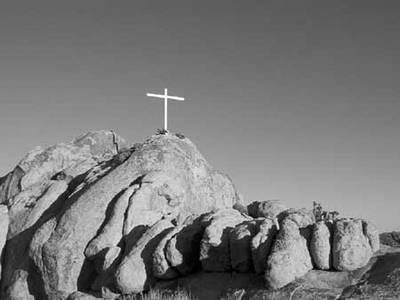 Thank God for a Conservative Majority on the U.S. Supreme Court.
They have ruled 5-4
that a Veterans of Foreign Wars Memorial cross can stay in the Mojave Desert.
Justice Kennedy wrote the following powerful words for the majority:
"Here one Latin cross in the desert evokes far more than religion. It evokes thousands of small crosses in foreign fields marking the graves of Americans who fell in battles, battles whose tragedies are compounded if the fallen are forgotten."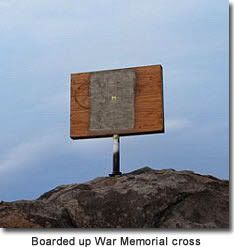 But it shows you where we are in America that four justices would vote against allowing a 75 year-old War Memorial cross to remain. The cross has been boarded up pending the ruling.
There are still many Americans who will not forget the heroes who have given their all in Freedom's call.