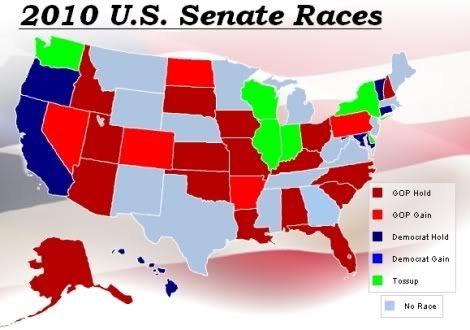 Here is our current "2010 U.S. Senate Projection Map" based on current polling data.
You can go here
to see all the poll data in the 2010 U.S. Senate Poll Table.
As you can see, based on current polls, we project:
The GOP would Gain Five Seats
Six other States are "Tossups"
Republicans need to gain ten seats to retake the U.S. Senate.
Check back daily for the latest map and polling data.