Here is video of Shannon Bream (filling in for Greta Van Susteren) and Byron York discussing a new Gallup Poll which shows Hillary Clinton and Sarah Palin are virtually tied for being America's "Most Admired Woman."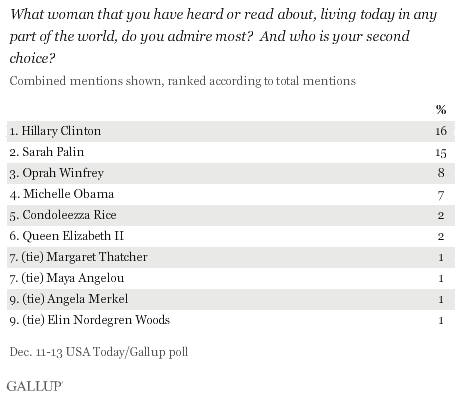 Interestingly, Sarah Palin was most admired by both Republicans AND Independents. Oprah Winfrey was third, and Michelle Obama came in fourth.

It is also interesting to note, York pointed out when Laura Bush was First Lady, she was the most admired woman during the first year of Bush's Presidency. Michelle comes in fourth at the end of Obama's first year, and even came in second among Democrats.