Big Government.com is reporting that President and Mrs. Obama have allowed the White House Christmas Tree to be decorated with ornaments that include: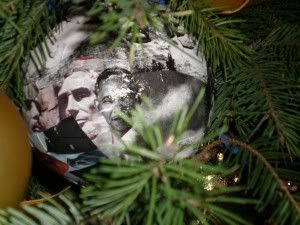 Head over to Big Government.com
to see more ornaments on the White House tree and to read all the details.
How in the world can the President possibly explain having the Communist butcher Chairman Mao on his Christmas Tree? No doubt, this is true "Change" from what most Americans who love freedom have on their Christmas Trees.