University of Virginia's political science guru Larry Sabato has done an extensive analysis of the 2010 Senate races, and he believes Republicans could gain up to seven or eight seats if it turns out to be a really strong year for the GOP. But it would take eleven takeaways by the GOP for them to regain control of the U.S. Senate, something Sabato does not really believe to be possible. Here is his chart rating the 2010 Senate races at this point: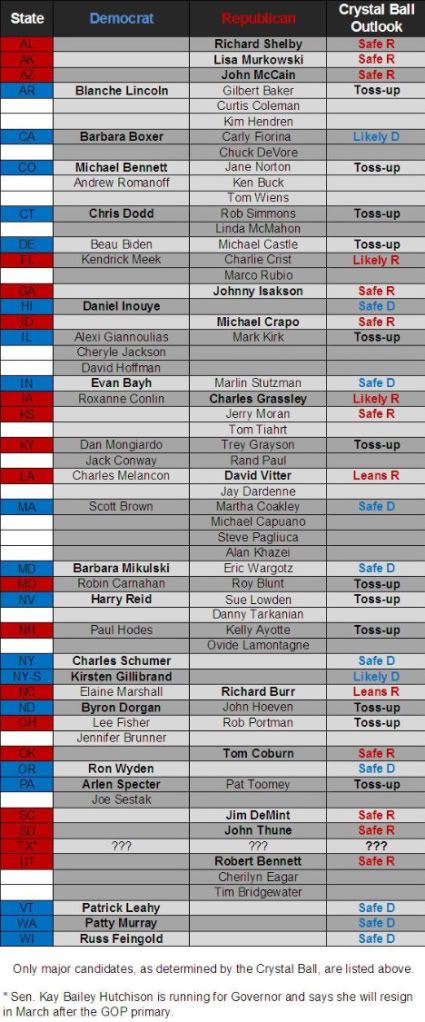 Sabato has also looked ahead at the 2012 and 2014 U.S. Senate races, and has made a helpful chart showing those races, and the margin by which the incumbent won in their last race: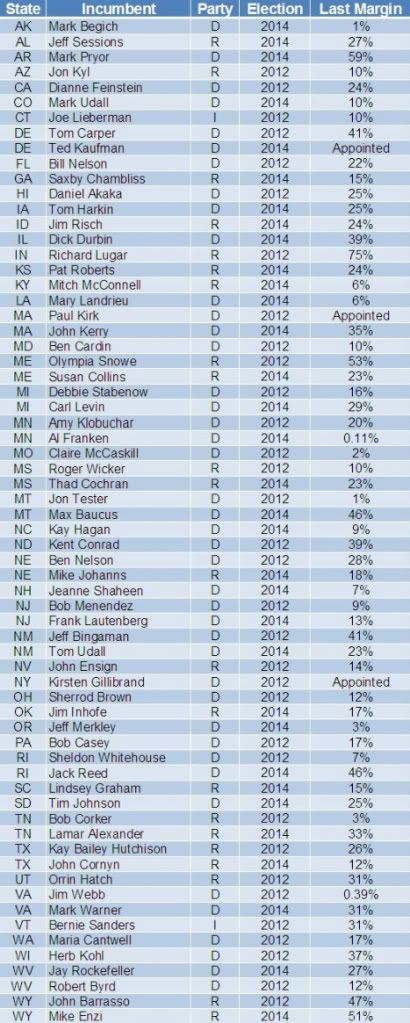 You can ge the full analysis by Sabato at Rasmussen Reports.